France welcomes tourists into a world of elegance, snowy and sun-filled getaways, a great history of art, architecture and, undoubtedly, wine and cheese. This country, located in western Europe, has its unique culture. It may be impossible to take in the entirety of France as one of Europe's largest countries, but it is feasible to visit France and enjoy the finest of its culture. Tourists visiting France will discover that the country has a diverse geography, ranging from the French Alps to the Mediterranean's sandy beaches, allowing them to customize their vacation.
As one of the largest countries in Europe, it can be difficult to take the entire country of France in, but it is possible to travel to France and enjoy the best of its culture. France travel is simple as a major destination, and visitors will discover a country that is reasonably straightforward to traverse, even with language problems, and that caters to travelers seeking a budget-friendly holiday or a luxury-filled vacation. Whatever your purpose for visiting, the country is likely to impress, and you'll want to come back in the future.
Places to Visit in France
Lyon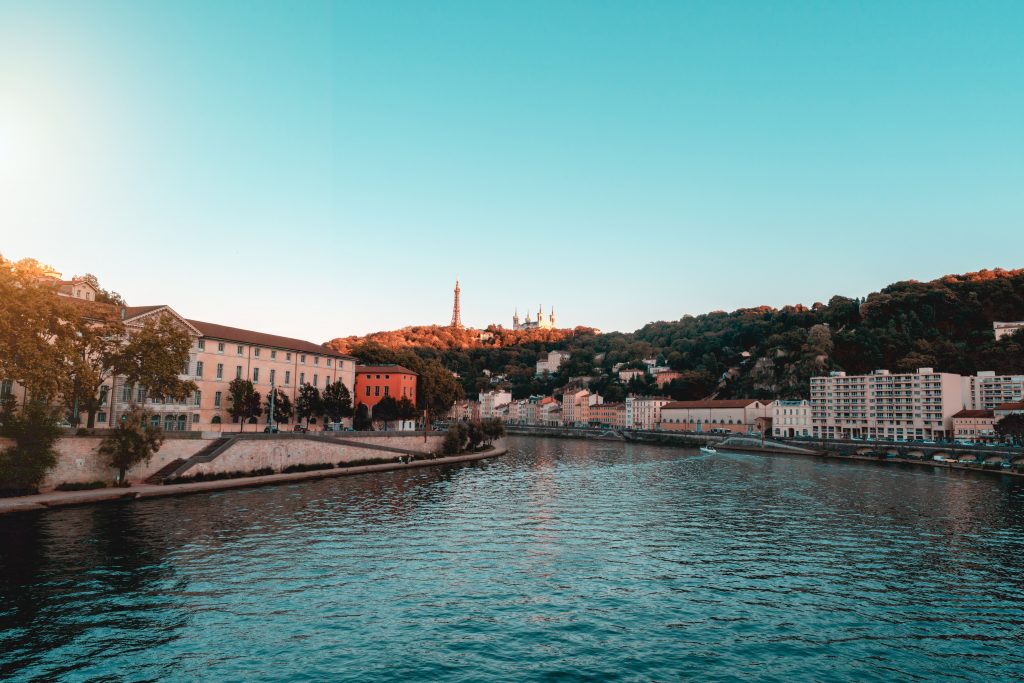 Lyon has been one of France's main cities since Roman times, straddling the powerful Rhône and Saône rivers between Burgundy and Provence. Lyon is France's most historic and culturally important city after Paris, despite its workaday, business-first veneer. Traveling to Lyon means seeing two cities that are as distinct as night and day: Vieux Lyon's cobblestone lanes, pastel Renaissance houses, vibrant stores, and the Presqu'île's more staid yet sophisticated architecture and retail districts. This huge city seems easygoing, inviting, and surprisingly touristy after you've settled in. The perfect spot to start your journey is around Quai Fulchiron Rolland and Rue des Trois Maries.
One of the country's largest urban parks, including a zoo and France's leading botanical garden, is located just north of the city center. The worldwide rose garden should be one of your first stops in the city if you're visiting in the spring. The botanical attractions are as impressive, with over 20,000 plant types and some of the most elegant 19th-century greenhouses you'll ever see, rich with the fragrance of chlorophyll.
Marseille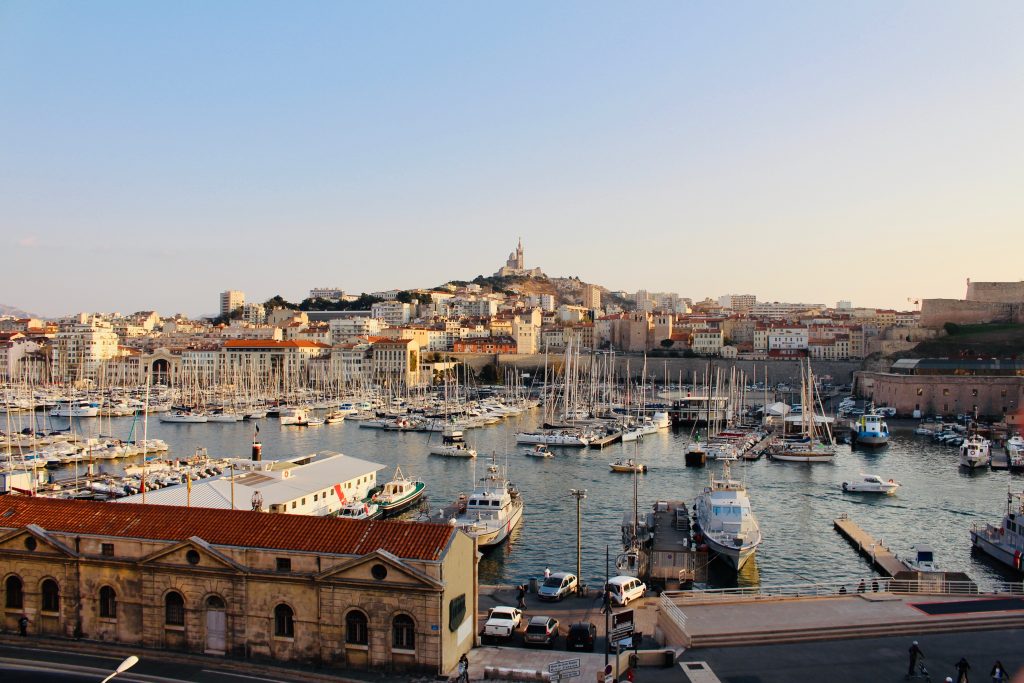 Although most of the tourists skip Marseille since it doesn't suit their perception of the French Riviera or Provence, being the oldest and second-largest city in France, Marseille is an untouristy, but vibrant metropolis with a history dating back to ancient Greece. Upon your arrival, this land has a lot of hidden gems. It's a world away from the rest of France's major cities, with only one must-see attraction (Notre-Dame de la Garde).
The city serves as the museum, the streets as the paintings, and the inhabitants give the atmosphere. Marseilles attracts visitors looking for a genuine tourism experience thanks to its busy waterfront and strong urban energy. This vibrant cosmopolitan metropolis is France's oldest and one of the country's largest. From its red-tile roofed buildings to the fishing boats in its harbor, the city has a distinct Mediterranean vibe. Visitors of Marseille are never far from the tranquil blue seas, whether strolling through a lovely ancient neighborhood with a view or experiencing the cool sea wind.
Loire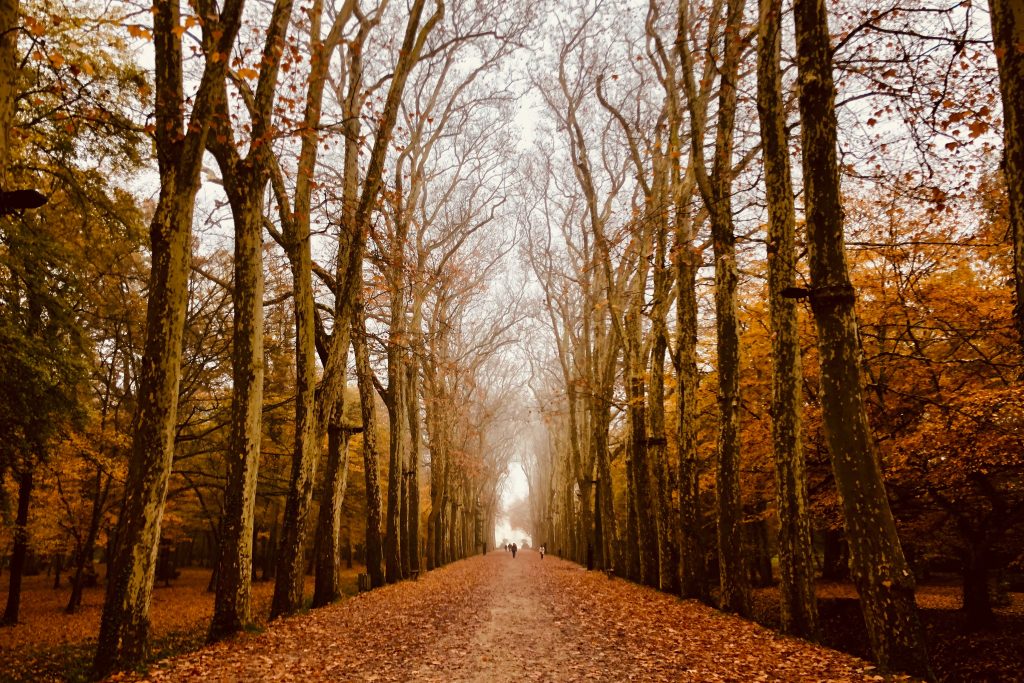 The Loire River, which flows smoothly east to west and formally divides northern and southern France, empties a valley covered with rich farms, crisscrossed by smaller rivers, and lined with undulating hills, also sprinkled with a beguiling assortment of châteux. Aside from Chartres, with its mighty cathedral, the towns of the Loire aren't much of a draw in themselves — it's castles that you're here to see. The Loire Valley invites visitors to step into the scene of a fairy tale, complete with stunning castles and an enchanting countryside.
The area is called the "Garden of France" and because of its beauty, as well as the opportunities for hunting, the Loire Valley was frequently visited by the French kings. The Loire Valley, a UNESCO World Heritage Site, is one of France's most intriguing tourist destinations. With this list of the top tourist attractions in the Loire Valley, you can find the greatest things to see and do in the area. Do not sleep on the Corps de Logis, a two-story gallery that sits atop a beautiful arched bridge that spans the Cher River, creating the appearance that the château is afloat. The Corps de Logis gallery features beautiful paintings and ancient tapestries on the inside.
Bordeaux
Bordeaux is the perfect destination for oenophiles all over the world, since it is home to some of the world's greatest wines. The streets are adorned with lovely architecture, there is fantastic shopping, and there is more than enough wine to sample. Archachon boasts several lovely beaches and Europe's biggest sand dune. It's a fantastic spot to unwind, relax, and soak up some rays. Having a picnic in the Public Garden might be one of the best decisions you have ever taken as a tourist in Bordeaux.
The Jardin public park, which is considered the city's spirit, consists of 11 hectares of lush grass, trees, flowers, and plants, making it ideal for a picnic on a sunny afternoon. Tourists go to Gintoneria to sample the drinks; it is the only one of its kind in Bordeaux. It has over 60 different varieties of gin on its menu and it is a fantastic place for sundowners or evening drinks. As for the seafood, Le Petit Commerce serves some of the best in Bordeaux. It wouldn't be a vacation to Bordeaux without sampling the Merlot and Cabernet Sauvignon. Medoc and Chateau Pape Clement are two of the most enjoyable wines in the area.
Paris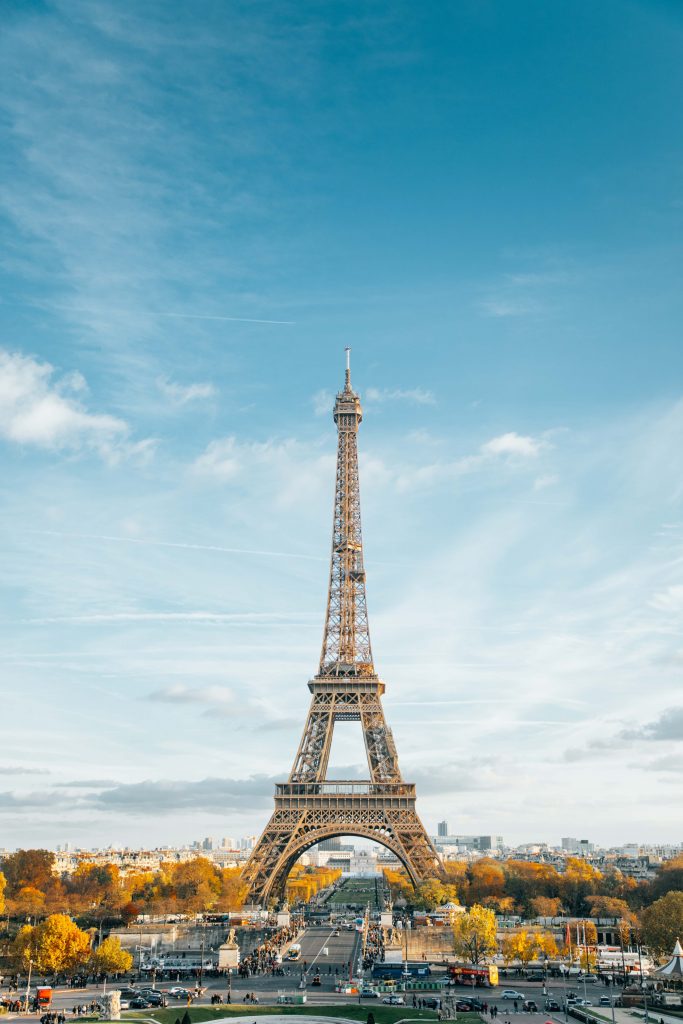 Paris, the capital of France will romanticize every single moment as a tourist and definitely offer you some of the most beautiful sights in the world. The romance may begin with a first view of the Eiffel Tower, followed by strolls down vast tree-lined streets and through rich formal gardens. Paris weaves a spell of fascination in every secret nook and at all of the famous places. One visit might spark a lifelong interest. The Eiffel Tower is a once-in-a-lifetime experience for first-time visitors. Many people are taken aback when they see the four huge pillars that hold this 10,100-ton monument as they arrive at the esplanade.
Musée du Louvre is a giant tourist attraction, though it is impossible to see it all, it is preferred to divide which galleries deserve the focus, whether it is 17th-century French paintings, classical sculpture, Italian Renaissance art or more than three. Notre-Dame is located on the Île-de-la-Cité, adjacent to the Latin Quarter, in the center of Paris and it's a must see attraction. The Île-de-la-Cité, an island in the Seine River, is the historical and geographical heart of Paris.
Popular Attractions and Landmarks
There is an abundance of attractions and landmarks that tourists can enjoy and seek to experience. We have categorized these attractions by cities.
If your travelling to Bordeaux make sure to visit:
Grosse Cloche
The Cathedrale Saint-Andre
The Porte Cailhau
The Monument aux Girondins
Place de la Bourse
Paris offers some of the best places to see and experience, such as:
Musee du Louvre
Eiffel Tower
Des Champs-Elysées
Palais Garnier – Opéra National de Paris
Arc de Triomphe
Musée d'Orsay
The city of Loire covers many treasures, here are some of them which are worth the visit:
Blois
Cheverny
Chenonceau
Chaumont-sur-Loire
Clos-Lucé, Villandry
Azay-le-Rideau
Langeais
Make sure to visit these tourist attractions when travelling to Marseille:
Panier District
North African Market
Old Port
The Calanques
Euroméditerranée Culture District
La Charité Museum
Notre-Dame de la Garde
Lyon, the source of beautiful museums and historical attractions has many places to visit:
Roman Theaters
Gallo-Roman Museum
Vieux Lyon traboules
Notre-Dame Basilica
Museum of Fine Arts
Lumiere Museum
Atelier de la Soierie
Accommodation Options: Where to Stay?
There are various ways to visit France, and your choices will influence the sort of trip you experience. In France, there are many sorts of lodgings, and we've included the most popular ones below.
Here's where you can stay when you're traveling to France:
Chain Hotels in France. France has a wide wire of hotels, they are regulated in a way of offering many hotels in different locations by being administered from a hotel group. For instance, the Lucien Barrière hotel chain, which has properties in Paris, Cannes, Deauville, La Baule, and other important resorts, is a five-star hotel chain with a distinct French flavor. The prices per person for a night in such hotels would revolve from €800 to €1,200 or around $950 to $1420.
Budget-Friendly Hotels. Beside the luxury chain hotels offered in France, tourists can find budget to economy friendly hotels. The average cost per night in such hotels is around €70 or around $83, with the exception of hotels in Paris which cost somewhere €100 or$118 per night. Novotel Suites Colmar Centre, Hotel La Nouvelle République, Hotel L'Arbre Voyageur, Résidence Les Pavillons du Belvédère and La fontaine de roucoule are some of the most affordable hotels around France.
B&B Hotels. This sort of accommodation is well known for catering excellent rooms along with pleasing costs. B&B Hotels are frequently located near the train station and are in the heart of the city. Each room has an en-suite bathroom with a WC, a writing desk and chair, a color television, and free WiFi. Breakfast is available in the lobby. For a two-person room, prices start at approximately €44.
Youth Hostels. Students and backpackers travelling to France with a modest budget can find such lodging quite reasonable. Prices of hostels in France depend on many factors, for example, the room size, the location, people per room and other specifications. Generally speaking, hostels for students range from €40 to €70 or from approximately $48 to $84 per night, however in the capital city the cost might be higher.
There are a plethora of apartments, hotels and other types of accommodation that one can choose. Generally, some of the best places to stay in France are:
Sumptuous Apartment Near Champs – Elysees in Paris
Romantic Apartment in the Marais in Paris
Okko Hotels Lyon Pont Lafayette in Lyon
Fourviere Hotel in Lyon
Hotel Carre Vieux Port Marseille in Marseille
Hotel Mercure Marseille Centre Vieux-Port in Marseille
Château d'Artigny in Loire
Château de Rochecotte in Loire
Radisson Blu Hotel in Bordeaux
Hilton Garden Inn Bordeaux Centre in Bordeaux
Radisson Blu Hotel in Nantes
Oceania Hotel de France Nantes
Typical Costs: How Much Does a Trip to France Cost?
There is a lot to consider before making the decision to travel to a foreign country. Well, when it comes to France, it all depends on the preferences of the tourist, the budget one has and whether they are traveling alone or with other people. All of those calculations will be based on many other factors, such as in which city you are willing to stay, the type of accommodation, kinds of activities you want to engage in, and the means of transportation used.
Every tourist coming to France should have on their wallet around €190 ($223) for one day, the cost for a modest meal in France will be €35 ($41). Regarding transportation, if one decides to travel on local ones then the approximate amount will be €24 or $28. When it comes to accommodation, one person will definitely have to pay €120 or $141 per night. To spend a week in any of the French cities you have to carry around €1,300 or $1,527.
Have already decided to travel with a partner? Guess you'll have to double the prices for almost everything. A trip for one week for two people in France will cost around €2,600 or $3,055, just the double-occupancy room for one night will cost €240 or $282. France, as one of the most visited countries of Europe, has many attractions for romantic couples. Undoubtedly, the most famous one is the Eiffel Tower in which a couple can spend €212 or $250 for a romantic dinner and alternatively, visit the City of Light during the day with a three-course meal, available exclusively on weekdays.
The most enjoyable food among tourists and their average cost:
| | | |
| --- | --- | --- |
| One kg Cheese | €10 | $12 |
| One Cookie | €1.20 | $.1.50 |
| One Coffee | €2.80 | $3.40 |
Money-Saving Tips: Is It Possible to Make This a Budget-Friendly Trip?
Being the most famous country in Europe, France is definitely going to empty your wallet if you do not know some hacks on saving money. There are many ways in which you can make your trip to France pocket friendly and still enjoyable.
Here's how to save money during your travels in France:
Travel with a slow train. Traveling by train in Europe is quite inexpensive, and it is the most convenient method to move across France. The TGV line is pricey, but you can save money if you take the slow train or have a Eurail pass.
Cook your meals. The option to go grocery shopping for cooking a meal any time of day will undoubtedly save you a lot of money. Try to do what the natives do and get the seafood, cheese, and wine needed to prepare a delicious French supper. This is one of the sleight-of-hand methods for repurposing funds.
Engage in free activities. There are a lot of activities that a tourist can engage in without having to pay anything. Consider going on a free walking tour, exploring the city's beautiful parks, soaking up the atmosphere along the Seine at night, strolling down the Champs-Élysées. It surely wouldn't add up to your budget spending €23 or US$27 for entering a nightclub so might as well avoid those social activities.
Get Travel Health Insurance. One of the best ways to keep yourself safe from any sudden accident is to get medical insurance, especially as a tourist in a foreign country. No matter what kind of inconvenience it might happen, the travel insurance will cover you up and save you from paying full prices of medical check-ups. As a matter of fact, travel medical insurance is a crucial requirement for issuing a visa to France.
How to Get Around?
France as an enormous country can be explored in many different ways, its transportation include mainly the common means of transport found in other countries as well. Tourists make use of buses, trams, metro, airplanes, taxis and other means of transportation.
Buses
If you take public transportation in France, you'll quickly discover that buses are the most common mode of transportation. Whether you're traveling between suburbs in a large city or through rural French villages, the bus is likely to be your best option. The cost of a single ticket is €1.70 or $2.00, a 10-journey pass is €13.20 or $15.50, and an unlimited day pass is €4.70 or $5.50. Bus tickets can be reloaded.
Metro
The Paris Metro is one of the world's most extensive, with 14 lines. During the week, it is open until 1:00 a.m., and on Fridays and Saturdays, it is open until 2:00 a.m. Afterwards, a night bus system takes over. Marseille, Lille, Lyon, Rennes, and Toulouse are the five French cities with metro lines outside of Paris. At metro stations and tram stops, there are typically automated teller machines where you may purchase tickets or a pass. A single metro ticket costs €1.90 and is valid for one trip with all connections. White-colored tickets (Paris Metro tickets) may be purchased individually or in a book of ten for €16 at metro station ticket offices or machines, as well as select tobacconists.
Bikes
Most major French cities have self-service bicycle rental schemes, such as Vélib' in Paris, Vélov' in Lyon, and Vélo Bleu in Nice. Residents in Paris, Neuilly-sur-Seine, and Levallois can also rent a self-service electric scooter. The journey is billed per minute, therefore there is no subscription to this service. A smartphone app manages the renting procedure, so there's no need for a key or badge. After registering online, you may utilize TBM's public bike sharing system to ride throughout the city. Renting a bike costs €1.60 or $1.90 for the first 30 minutes, and €2 or $2.35 each hour after that.
Taxi
Taxis are usually available on the street in bigger cities such as Paris and Marseille. Taxi stands can also be found outside of railway stations and in busy business and leisure zones. The final option for getting a taxi is to phone one. If you're in a peaceful location, this is a decent choice, however you'll probably need to know at least basic French to communicate with the operator. In many big cities, ride-sharing applications are also available. Taxis in Bordeaux are costly, with a base charge of €2 ($2.40). In the evenings, this pace may rise.
When to Go?
Climates vary significantly across France, as they do in any nation of its size, with cities in the north and northwestern parts of the country enjoying temperate climates and southern swathes of the country having Mediterranean climates with hot, humid summers and moderate, chilly winters. Though, the best time to explore the beauty of France is in spring and summer since the temperature ranges from 13°C to 20°C but eventually will rise up to 29°C during summer.
If you're visiting France during the summer (June to August), make sure to book your accommodations ahead of time. It is the busiest season in the country, particularly in Paris and Cannes. The greatest time to visit France and the French Alps is between December and March, especially if you want to participate in additional winter sports. Winter is one of the best times to visit Paris since there are less tourists and the restaurants are still bustling with residents.
Famous French Dishes: Foods to Try
The cuisine of France is as diverse as its environment and France takes its culinary reputation very seriously. Simple mixes of rich, natural tastes are used in French cuisine to produce outstanding, worldwide recognized meals. Indeed, French food is so well-liked across the world that it was included to UNESCO's list of intangible cultural treasures in 2010. For many individuals, wine and cheese are their first introduction to French cuisine. There are lots of excellent combinations to select from, from Brie and Burgundy to Camembert and Chardonnay. Beyond the cheeseboard, however, there is a whole world of French food to discover.
Here are some of the most enjoyable dishes found in France:
Coq au vin. Chicken is braised with wine, mushrooms, salty pork or bacon (lardons), mushrooms, onions, garlic, and perhaps a splash of brandy in this recipe. Despite the fact that the name means "rooster in wine," and the braising method is excellent for tougher birds, the dish generally calls for chicken or capon.
Cassoulet. Cassoulet is a hearty stew made with white beans and pork. The dish is usually made with pig or duck, although it can also be made with sausages, geese, mutton, or anything else the cook has at hand. This medieval peasant meal is popular in Toulouse, Carcassonne, and Castelnaudary in southern France.
Soupe à l'oignon. This is a classic French soup prepared with onions and beef stock, generally topped with croutons and melted cheese. This was historically a peasant meal dating back to Roman times, however the current version comes from the 18th century. The caramelization of the onions, which are sometimes flavored with brandy or sherry during the slow-cooking process, gives the soup its distinct flavor.
Flamiche. Flamiche, which means "cake" in Flemish, is a dish from northern France, near the Belgian border. It looks like a quiche and features a puff pastry crust filled with cheese and veggies. Leeks and cream are the typical filling, but there are many variants. Flamiche is also available in a pizza-like variant sans the pie's top crust.
Salade Niçoise. Salade Niçoise is a traditional French salad from the area of Provence. It's commonly served as a side dish, but it may also be served as a light dinner on its own. Lettuce, fresh tomatoes, boiled eggs, tuna (canned or fresh), green beans, Nicoise Cailletier olives, and anchovies make up the salad. There are, however, a plethora of options to select from.
How to Stay Safe?
Being one of the well known tourist destinations, France is the most attractive country in Europe and without discussion in the world. Just like manu neighbouring countries, even France is a safe country to travel to. However, there is the heightened risk of pickpockets and scammers and you should be on the lookout for any suspicious activity since this nation has been attacked by terrorists several times.
Here are some tips on how to travel safely:
Take care of your essentials. Keep your passport, cash, and other vital papers and valuables in the room safe or with the hotel safe at the concierge. If you're traveling around Paris or other cities, photocopies of your travel papers are preferable to carrying the originals.
Lock and bolt your room from the inside if you're staying at a hotel. To prevent burglars from accessing the hotel, some tourists may jam the doorknob with a chair or heavy baggage. This is quite accurate in smaller hostels and motels in less desirable areas of town.
Hire a taxi instead of walking alone at night. It is preferable to hire a taxi rather than walk late at night, especially if you are alone. Gangs and pickpockets are known to congregate in certain locations.
Purchase health insurance and be prepared. Bring any prescription medications you might need with you to France, along with a valid prescription from your doctor. When visiting France, you must also have adequate travel health insurance.
How to Book This Trip?
The listed sources below for booking places, even in France, are the most dependable, and they are featured in this article because they regularly discover bargains, provide world-class customer service and exceptional value, and are generally superior to their competitors.
Momondo. Momondo is a wonderful website where you can search for flights, hostels, car rentals, and package vacations. It is a travel fare aggregation service. It has a distinct feature in that it compares costs and allows you to make a better informed decision.
Skyscanner. As a search engine for travel, Skyscanner searches the internet for as many airline, hotel, and car rental deals as possible from across the world to provide you with all of your travel options at the best available price.
Airbnb. Airbnb is a great accommodation alternative for connecting with homeowners who rent out their homes or apartments.
Hostelworld. It is one of the best hostel online booking platforms. It allows visitors to discover new locations and meet new people in a fun, memorable, and safe way because it has the greatest inventory, finest search interface, and widest availability.
Intrepid Travel. Intrepid Travel is the place to go if you want to embark on a group trip to Europe. They provide excellent small-group excursions that use local guides and have a low environmental impact. If you're going on a tour with someone, you should definitely go with them.
Couchsurfing. This service allows you to stay for free on other people's sofas or spare rooms once you have booked it on their website. It's a fantastic way to save money, by also having the opportunity to meet locals who can show you around their town. The site also includes events where you can meet individuals (even if you aren't staying with anybody).
FlixBus. Located in Germany, offers trips between 35 European countries for as little as €5 ($6). WiFi, power outlets, and up to three (3) free baggage are included on the green large buses. Bus tickets can be purchased either online or directly from the bus driver.
Grassroots Volunteering. Is a site that allows travelers to connect with communities while traveling. Grassroots Volunteering develops a list of good local volunteer groups that retain money in the community for volunteering.
The Man in Seat 61. This website is your one-stop shop for rail travel across the world. They provide the most up-to-date information about train routes, schedules, rates, and conditions. Consult this webpage if you're planning a long train trip or an epic rail excursion.
Booking.com. The finest all-around booking platform that consistently offers the best and most affordable pricing. They feature a no-money-down policy, a user-friendly interface, and the largest range of low-cost lodging.
Rome 2 Rio. Its website shows you how to go from one place to another in the most efficient and cost-effective manner feasible. Additionally, you will be able to see all of the bus, rail, airline, and boat routes available as well as their costs.
Packing List and Essentials
All tourists have to arrange and pack the items that allow them to travel as comfortably as possible. Upon leaving your home country make sure that you have included these highly essential items in your luggage. There are a few things you must remember before embarking on a once-in-a-lifetime adventure.
Always keep with you:
Travel documents. Your ID, a valid passport, travel insurance, and a copy of each of them.
Electrical gadgets. Portable Wifi hotspot & power bank, camera, headphones.
Backpack items:
Sunscreen
Sunglasses
Lip balm
Hand sanitizer
Tissues
Deodorant
Toothpaste & toothbrush
Travel size shampoo, conditioner, body soap
Towel
Clothes:
Underwear
Classy pants or jeans
T-shirts
Light sweater or blazer
Socks
Jacket
Weather-based packing:
It can be a bit tricky when it comes to packing for France, you have to be fully prepared for either of the four seasons or perhaps all of them. Some general items which would do the work if you're staying throughout the four seasons include:
Umbrella
Scarf
Rain jacket
Hat
Extra layers
Warm jacket and a hoodie
Bathing suit
Flip-flops
Fun Facts About France
Did you know that France once had a king who was on the throne for only 20 minutes, interesting right? There are many other interesting facts you didn't know about this country.
Here's a few:
French cheese companies produce more than 1,500 types of cheese in which one can effortlessly submerge.
Being one of the most visited countries in the world, France's territory has many historical and cultural sites which have furnished many museums with astonishing artefacts.
Museum buildings in France are the most colossal ones around the world.
In France, it is prohibited to take live snails on a railway unless they have a ticket.