The benefits of traveling the world usually add to the factor of happiness. As the happiest place on earth, Norway should be at the top of your list. As Norwegians like to say "In Norway, the journey is the destination," which means it is the ideal place for adventurous travelers.
Covering the western half of the Scandinavian peninsula, this country offers the best of both worlds. Whether you love the cold or warm weather, in Norway you can experience the two seasons: winter and summer, periodically. This Scandinavian country invites people to see what living sustainably is and the value of natural resources.
To help make your travels less stressful, read this travel guide to find everything you need to know for traveling to the Kingdom of Norway.
Places to Visit in Norway
Norway is home to many beautiful big and small charming towns. Even though Norway is known for its beautiful nature, the cities have plenty to add to the country's appeal. Visitors can find many things to do in the exciting cities of Norway. From the cultural attractions to the vibrant nightlife, you may never want to leave this country.
Below you will find some of the best cities worth exploring in Norway.
Oslo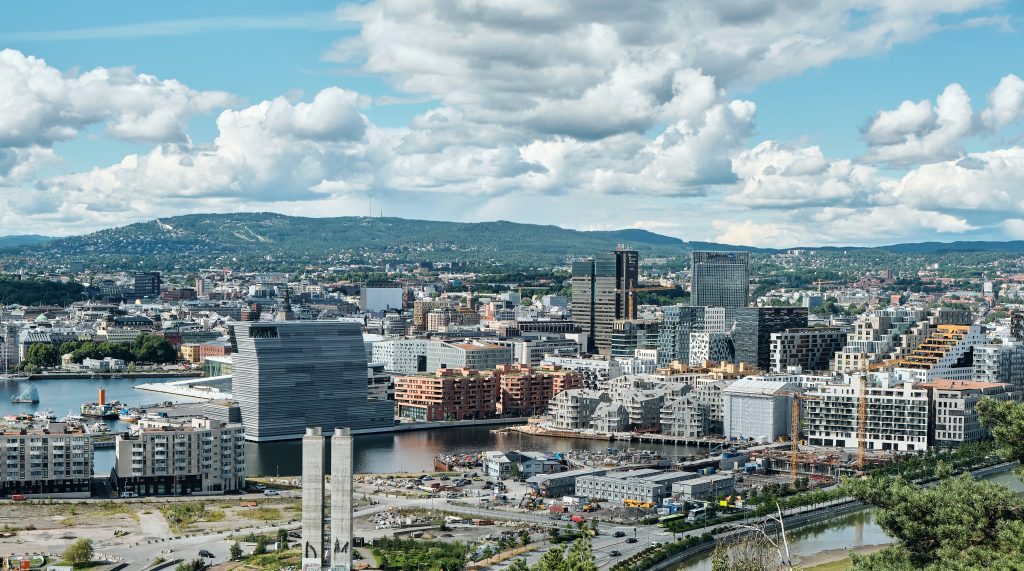 As the largest city in Norway, Oslo is the ideal destination for people who are prone to in-city activities. Being the capital of the most beautiful country in the world, you can see all kinds of attractions in Oslo, including famous restaurants, shops, and green areas. Sightseeing is one of the locals' favorite activities down in Oslofjord, among many.
Here are the top few things you can do and see in Oslo:
Head to the Oslo Opera House. Located right by the Oslo Central Station, the Opera House is both an architectural and artistic gem. Built for holding shows including opera, ballet, theater, and concerts, this building attracts about 250,000 visitors in a year. If you are not a fan of orchestra or opera, you can enjoy a cup of coffee or get a tan during the summer season.
Visit the National Museum of Oslo. For art and design, or architecture fans, the national museum of Norway is a must-see. You can experience the clash between contemporary and older art, through the galleries of this museum. Except for the famous pieces of art, you can go up to the terrace with a view of the inner Oslo fjord.
Stop at Vigeland Park. As the largest public park in Oslo, this one-of-a-kind sculpture park consists of Gustav Vigeland's lifework. With more than 200 sculptures, visitors can see the collection in a few parts: The bridge and the Children's Playground, the Main Gate, the Fountain, the Monolith Plateau, and the Wheel of Life.
Bergen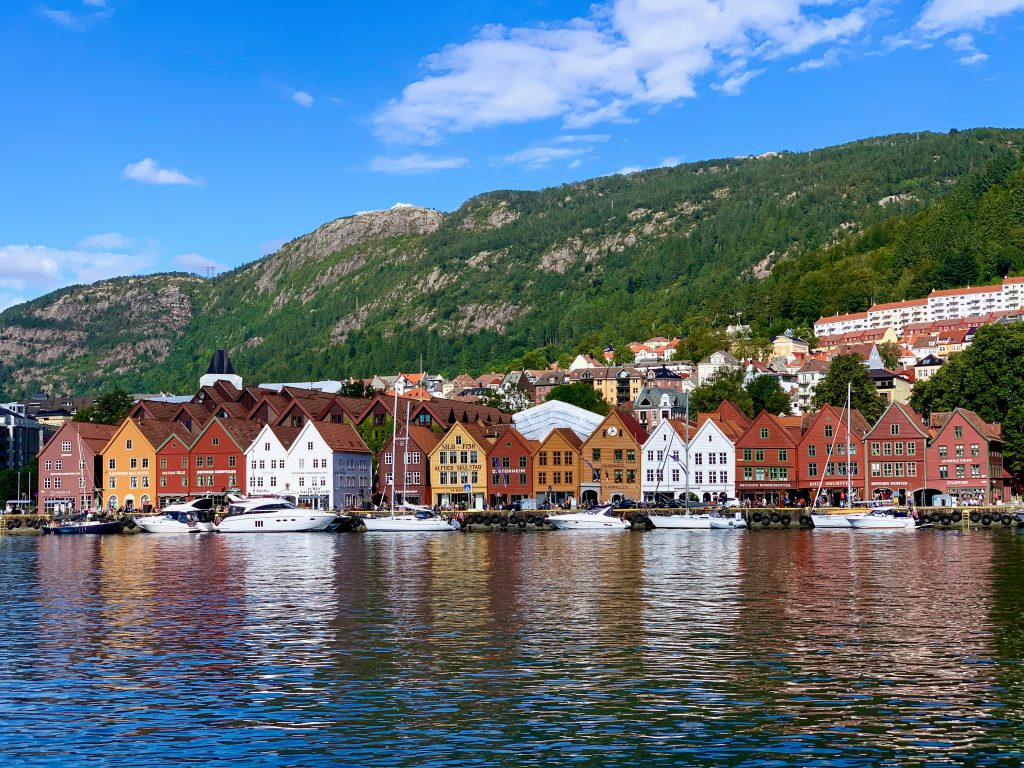 Known within the Norway region as "The heart of the fjords," Bergen is the second-largest city after Oslo. Although large, the wooden houses sitting up on the hills give you the impression of a charming, small town. No matter your age, you can never get bored in Bergen. It consists of cute corner shops along with popular bars, restaurants, and cobblestone alleys you can take a romantic stroll in.
For more things to do in Bergen, check the list below:
Go to the top of Mount Ulriken. If you want to enjoy a nice evening out in the nature that surrounds Bergen, you should visit the highest point in Bergen. Have a romantic dinner with a great view of the entire city at a height of 643 meters above sea level.
Join the Segway tour of Bergen. This guided tour is the perfect way to see all the beautiful sights of Bergen. You can enjoy all the places along your trip without having to worry about getting lost. This tour guide is rated as the number 1 in Norway and it offers the tourist two timetable possibilities: night or day.
Visit the Fish Market. It is one of the biggest outdoor markets in Norway, from the 1200s until now. You can buy all sorts of fresh fish and local farm food along with flowers and a variety of plants. The indoor Fish Market that opened later, welcomes tourists to the unique restaurants and shops all year round.
Tromso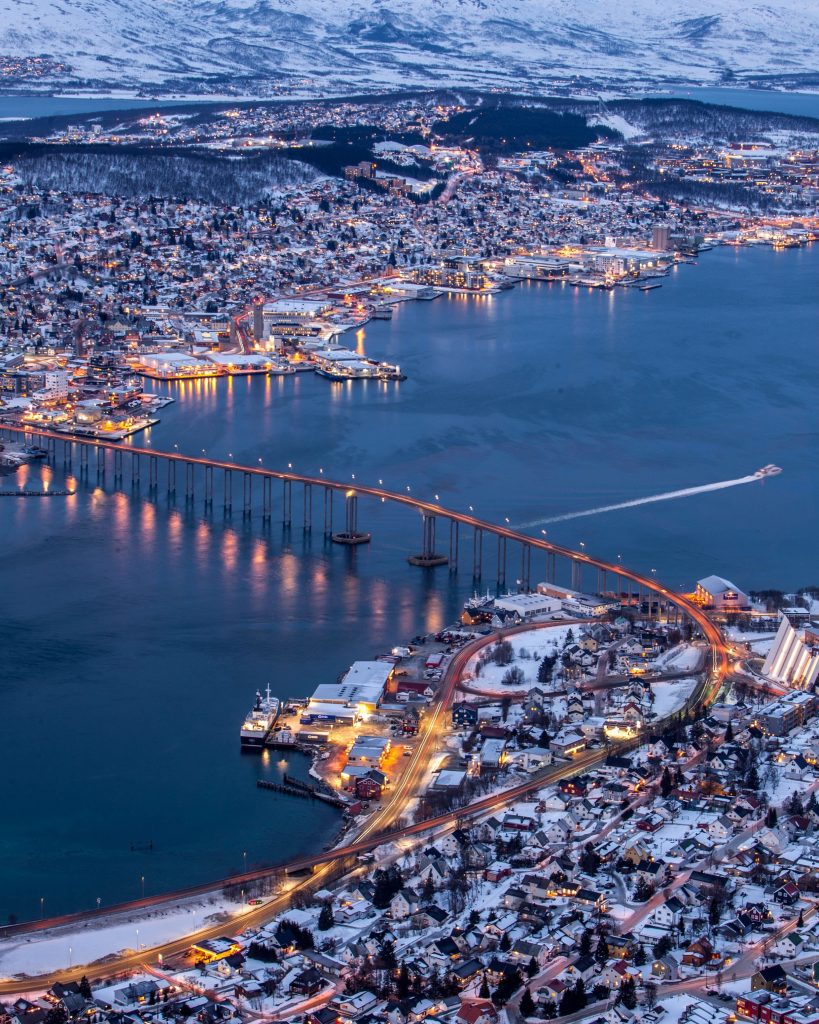 The northern and most amazing part of Norway! If you want to visit the famous northern lights and try skiing adventures, Tromso is the ideal place. Although Tromso is most visited during the winter season, during the summer you can put your hiking abilities to the test. Dedicated to promoting sustainable living, tourists traveling to Tromso must be aware of all the dedication of this city against the negative outcomes of uncontrolled tourism.
For all the outdoor activities and more attractions of Tromso, we recommend the following:
Visit the Polar Museum. The popular museum in Tromsø teaches tourists about the history behind 'trappers' in the 1800s. The story shows their plans of catching polar bears, deers, or seals. Among the numerous polar exhibitions, you can visit the museum shop for souvenirs to remember this trip.
Catch the midnight sun. During the warmer seasons, Tromsø experiences an entire month in daylight. Therefore, if you want to see the amazing views of the midnight sun, you should visit Tromsø during summer. For night owls, you can use this attraction to spend your entire night out sightseeing.
Take a look at the Arctic Cathedral. The midnight sun mentioned above is best enjoyed at the Arctic Cathedral concerts. This building attracts architecture enthusiasts because it resembles modern churches and has an appealing interior.
Trondheim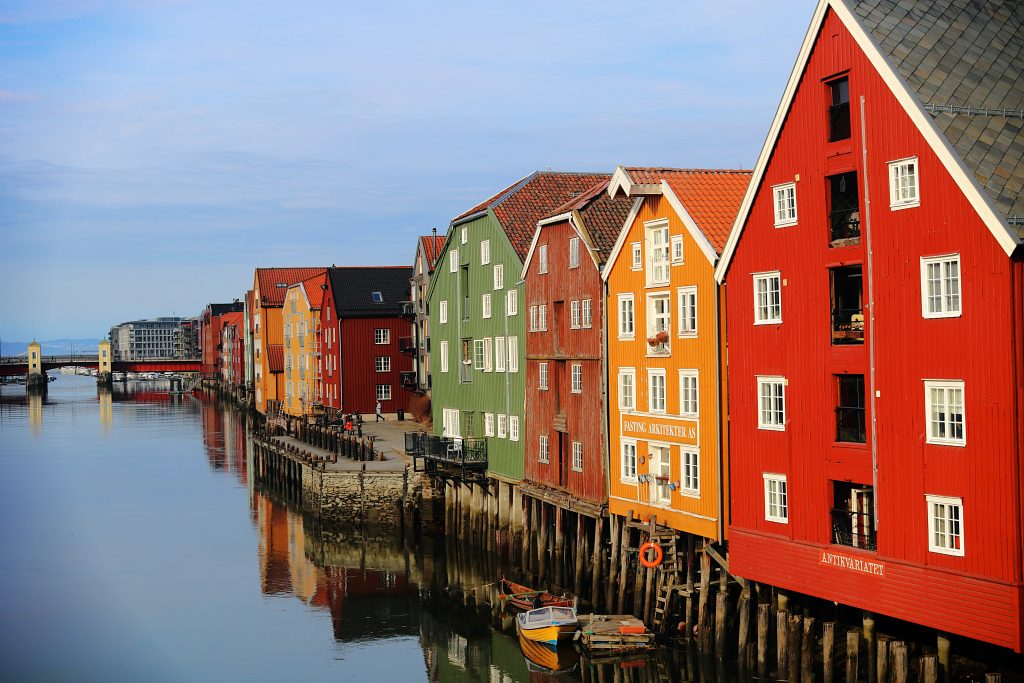 The first capital of Norway, the history of which attracts millions of tourists from all over the world. Its high student population makes it one of the most exciting cities in Norway and, as such, it offers plenty of attractions. You can read some of the most popular below:
Visit the Nidaros Cathedral. The most gothic cathedral you will come across, this building remembers the Vikings, the first Christians, in Norway. You can climb to the top of the cathedral to get a better view of the center of Trondheim.
Take a stroll through The Old Town Bridge. Use the most convenient and preferred mode of transportation of the Trondheim people, and cycle to see the Gamle Bybro (as they call it). The view of the multicolored building is worth the stop to wherever you are headed to.
Check the Bakklandet neighborhood. Get away from the touristic attractions, and visit one of the best neighborhoods of Trondheim. From the best views in the city to the cute corner cafes to the most nature appreciative cyclists in Norway, you may be convinced to move entirely.
Alesund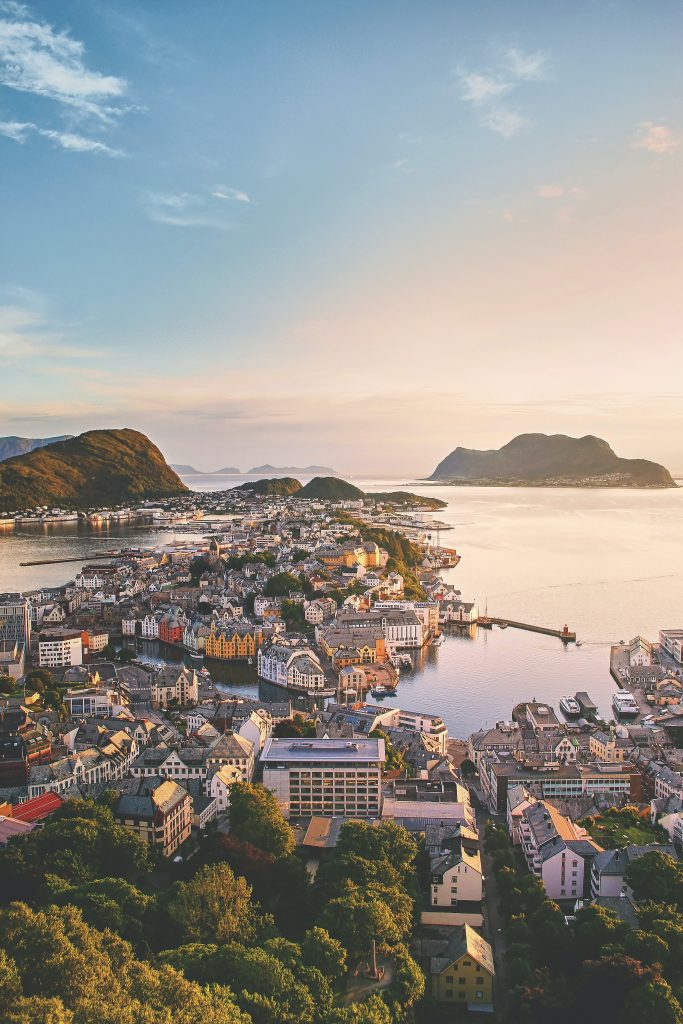 This city is one of the most interesting cities to see in this travel guide to Norway. Because of its variety of building architecture and design, it is rated at the top of the cities worth seeing in Norway. Surrounded by mountains, fjords, and the sea, Alesund has everything a visitor may want to see.
Among many attractions in Alesund, here are some of the most popular for tourists:
Take the bus to the Atlantic Sea-Park. The largest aquarium in Northern Europe, it is an experience worth visiting with friends and family. With about 11 aquariums, this attraction is the favorite for visitors of Alesund.
Visit the Hjorundfjord. Tourists are usually recommended to take the boat to see the most popular fjord in Alesund. More than four hours of this boat trip to reward the visitors with lunch in the well-known hotel of Norway: Hotel Union Oye.
Explore the record shops. Alesund is home to some of the best record shops for music fans. Jukebox and Serie Antikvariatet are two of the most frequently visited record shops in this city. One more elegant than the other, both enjoyable places to spend your gloomy days in.
Popular Attractions and Landmarks
The beautiful scenery of Norway is always worth visiting, plus the country's reputation for being rich in culture attracts thousands of tourists every year. As seen above, each of the cities of Norway has something to offer, along with activities for all kinds of personalities, ages, and nationalities. People coming from all over the world find at least one part of Norway to resonate with their soul. Other than what was already mentioned, the attractions of Norway are endless.
Here are some of the most visited attractions in Norway:
Bryggen in Bergen
Northern lights
Midnight sun
Experience the Sami culture
Pulpit Rock
The Hanseatic Museum and Schøtstuene – Museum Vest
Lofoten Islands
Viking Ship Museum
Sami Easter Festival
Sami Parliament
Gutulia National Park
Accommodation Options: Where to Stay?
Accommodation conditions and prices vary depending on the region of Norway you are visiting. Because of the country's location and great landscapes, places with views can be unaffordable for those on a budget. However, you can find plenty of accommodation options in the most beautiful country in the world, by exploring according to your interests and budget.
Here are the available housing types and their advantages for visitors in Norway:
Hotels
High standard accommodation.
Buffet breakfast.
Exclusive hotels.
Unique design.
Sustainable accommodation.
Apartments
Renting possibilities.
Full freedom and privacy
Flexibility in routine.
Choose the number of rooms.
Self-serving or paid service.
Cabins and Cottages
Great views of the mountain and fjords.
Live like a local (temporarily forget the tourist life).
Experience the cabin coziness ("hyttekos").
Observe life without luxuries.
No routine and schedule to follow.
Camping
Freedom to move anytime and anywhere.
Enjoy the most beautiful views in the world.
Family package camping options.
Camping near the city.
According to the few housing types that we mentioned above, you can find both affordable and more luxurious options, depending on your preferences.
Below we have listed the most popular accommodation options in Norway and their costs:
| | |
| --- | --- |
| Accommodation | Average Price |
| Flam Camping & Hostel | NOK 350-2,400 ($40-$200) per night |
| The Bolder by Lysefjorden | NOK 3,700 ($420) per night |
| The WonderInn | NOK 3,900 ($360) per night |
| The Trones-eye | NOK 2,000 ($230) per night |
| Birdbox Fauske | NOK 3,300 ($380) per night |
| Pan Tree Top Cabins | NOK 4,300 ($500) per night |
| The Isfjord Radio Adventure Hotel | NOK 2,200 ($250) per night |
Typical Costs: How Much Does a Trip to Norway Cost?
It is globally known that traveling to Norway is an expensive trip. Even Norwegians, the happiest people on earth, will agree. However appealing the country may be, the food, accommodation, and sightseeing can cost you tons of money if you do not plan your finances beforehand. Whether you are traveling to Norway with family, friends, or going on a couples' trip, you must be informed of the approximate prices in places you want to visit.
Transportation
Public transportation in Norway is the most efficient way to travel from one place to another, however, it can cost you more money than other European countries.
| | |
| --- | --- |
| Mode of Transportation | Average Cost |
| Bus | $80 |
| Train | $6-$30 |
| Taxi | $2-$100 |
| Rental Bicycles | $20-$35 per day |
| Rental Cars | $40-$50 per day |
Food and Drinks
How much you will spend in restaurants and bars in Norway varies depending on the city, type of restaurant, or type of food you are interested in. The most exclusive restaurants and cafe shops can reach up to $650 for one person.
| | |
| --- | --- |
| Food | Average Price |
| Sandwiches | NOK 60-100 ($7-$12) |
| Hot Dog | NOK 40-50 ($5-$6) |
| Ice Cream | NOK 25-30 ($3) |
| Hamburger (Burger King or McDonald's) | NOK 70-100 ($8-$12) |
| Cafe Food Menu | NOK 150-200 ($18-$23) |
| Main Courses at Restaurants | NOK 300 ($35) |
| Dessert at Restaurants | NOK 100-200 ($12-$23) |
| | |
| --- | --- |
| Drinks | Average Price |
| Tap Water | Free |
| Soft Beverages | NOK 30-50 ($3-$6) |
| Coffee/Tea | NOK 25-30 ($3) |
| Cappuccino/Latte | NOK 40-50 ($5-$6) |
| Non- Alcoholic Beer | NOK 60 ($7) |
| Beer | NOK 70-80 ($8-$9) |
| Wine | NOK 400 ($46) |
Note: It is not a part of Norwegians culture to tip at restaurants or bars, however, a 10% tip (at the highest) is appreciated.
Accommodation
Choosing the best accommodation for your travels depends on how long you are planning to stay in Norway and the city you are visiting, or if you plan to visit several places at once. For a longer stay, it is recommended to rent an apartment or Airbnb, as the more affordable version. On the other hand, if it is a two-day visit or less, hotels are the more convenient option.
Here is a list of the cheapest and most expensive cities to stay in Norway:
| | |
| --- | --- |
| City | Average Price |
| Flam | $27-$200 per night |
| Sogndal | $130-$350 per night |
| Geiranger | $80-$350 per night |
| Tromso | $70-$450 per night |
| Svalbard | $70-$350 per night |
| Oslo | $50-$250 per night |
| Stavanger | $60-$300 per night |
| Trondheim | $90-$300 per night |
| Alesund | $90-$250 per night |
| Kristiansund | $80-$400 per night |
Money-Saving Tips: Is It Possible to Make This a Budget-Friendly Trip?
It was mentioned earlier in the article that Norway is an expensive country to travel to. However, if you have made up your mind to take this trip, you should be mindful of the many expenses along the way. Saving money is always a good idea before taking a trip, and during the trip as well. Read the tips below to get the most out of visiting Norway and save money at the same time.
Book in advance. From booking your flight months ahead to making hotel or Airbnb reservations, you will save a lot of money. Some of the best hotels and apartments get booked first, so there are not enough options available left. Plus, there are cheaper fares available for public transportation if you secure them in advance: the Norwegian State Railways (NSB) offers a limited number of discount tickets for early buyers.
Accommodation. The cheapest form of accommodation that you can find in Norway is camping. Assuming that camping is already on your to-do list, this is an advantageous situation. According to Norway's most famous notion: "The Freedom to Roam" or "Allemannsretten," as they call it, you are allowed overnight camping on the property of your choosing. This is legal as long as you are respectful and camp at least 150 meters away from any private/public building.
Public transport. Although more expensive than other European countries, public transport is still the cheapest form of transportation in Norway. Compared to driving, getting a train is a more economical and more comfortable option. You can enjoy the views by the window, take pictures, and get to any location faster.
Food and drinks. Eating at restaurants is a fast way to spend all your money. Instead, you must use the kitchen and start cooking. Asian restaurants are usually the cheapest, for days that you do want to eat out. Grocery stores and supermarkets are your best friends, although some vegetables and fruit can be too expensive.
As per the drinks, it is not easy to find alcohol in Norway. The only place that sells alcohol is called "Vinmonopolet," otherwise, you should take a bottle with you from back home.
Health Insurance. When you read about how expensive Norway is, healthcare is at the top of the list. It is advisable to get health insurance before traveling to Norway. Even if you do not plan to go hiking or skiing, the trip can become dangerous at any point, especially during winter, when roads tend to get icy.
How to Get Around?
Norway is known to prioritize the lives of people and make it easier for both locals and tourists to travel between countries. With modern technology advancing, Norway is the first country to always implement new and convenient methods of transportation. The nature of this country is the most important part to see, and you can do so by taking the bus, train, and other transportation forms listed below.
Take the train. The best way to travel around Norway is by train. It's clean, fast and the railway system in Norway should be taken as an example. You can pass by the fjords, into the mountains, and see every beautiful sight of nature as you pass through. The Bergen Railway was rated the best train ride in the world. This railway journey runs between Oslo and Bergen through Europe's highest mountain, Hardangervidda.
Hop on the bus. Focusing on sustainability, busses in Norway are usually eco-friendly and offer all sorts of services for travelers. All cities of Norway offer bus services and are kind enough to get you to the closest town. The high seat position is a great plus for riding through towns; you will get a great view of the numerous landscapes. Also, you can travel from one town to another with express coaches, which not many people know about.
Try the ferries. Considering this northern country is surrounded by fjords and islands, you should not leave without getting the full experience: riding the ferry boat. Although it takes longer to get to your destination, boats, and ferries in Norway are a must. Enjoy the voyage, stop at small local communities along the way, and fill your picture album with the amazing views this transportation mode offers.
When to Go?
Norway is worth seeing anytime throughout the year. Enjoy the warmth and long days in the summer and the beauty that only queen Aurora has to offer during the winter months. Because towns in Norway offer plenty of things to do for tourists, in any of the four seasons you choose to visit, you will always find activities available to fill your time.
The ideal months to see Norway are from June to August since it is the highest season of tourist attraction. As such, all sorts of transportation, activities, and tours are available and open for the public. The average temperature ranges between 17°-18°C, therefore you do not have to worry about extreme weather conditions.
The shoulder seasons also include fall, from September to October, also a great season to visit Norway. The weather is amazing, with temperatures not going higher than 16°C or lower than 10°C. The number of tourists will start to reduce, which can be both positive and negative. You still have plenty of things to do including taking up a hike into the mountains. Plus, accommodation and transport tickets are way cheaper than during summer.
Famous Norway Dishes: Foods and Drinks to Try
As a coastal country, Norway has it all: the ocean, mountains, fjords, and rivers. Therefore when you eat in Norwegian restaurants, you will have a hard time deciding on the perfect meal. From traditional cuisine to getting influenced by international food, there is a large variety of foods to try in Norway.
Traditional Norwegian cuisine:
Fårikål – Mutton and Cabbage
Lapskaus – Stew
Kjøttkaker – Meatballs
Smalahove – Sheep's Head
Rømmegrøt – Sour Cream Porridge
Baseball – Potato Dumpling
Pinnekjøtt – Dried Lamb Ribs
Fiskeboller i Hvit Saus – Fish Balls with Béchamel Sauce
Brunost – Brown Cheese
Vafler – Waffles
Lefse – Griddle Cake
Grovbrød – Whole Wheat Bread
Matpakke – Packed Lunch
Tilslørte Bondepiker – Layered Dessert
Trollkrem – Lingonberry Cream
When it comes to drinks, the only two alcoholic beverages that you can find are beer and vodka. One of the most popular drinks in Norway is called 'Aquavit' or 'Akvavit', which is usually served at festivities such as Christmas and weddings. It derives from potatoes and it is a great addition to cocktails if you want a lighter alcoholic drink.
How to Stay Safe?
Norway holds a reputation for being one of the safest countries in the world. Tourists usually feel at home when they visit Norway. Even private properties, as mentioned earlier, are open to foreigners and by-passers as long as they are polite and follow the rules of the country. Big cities like Oslo, Bergen, or Trondheim have registered a low crime rate. Nevertheless, it is always wise to be careful in urban areas, especially in touristic zones, where there is a higher chance of pickpocketing.
If you want to go hiking and are worried about the danger you may encounter, here are some safety tips to keep in mind:
Have a first-aid kit with you.
Follow the guide if you have one.
Learn about the territory beforehand.
Dress in layers.
Have food and water.
Use sunscreen and sunglasses.
Take a map, compass, and GPS.
Remember your hygiene essentials and toiletries.
Take money and other necessities.
How to Book This Trip?
After you have made up your mind to visit Norway, you will probably start planning your trip way ahead of time. If this is your first time traveling to the Scandinavian countries, it may be difficult to plan the entire trip by yourself. Booking the flight, accommodation, transportation to Norway and within Norway, are all important to think about prior to your departure.
Since Norway is a big country with plenty to see, you should start planning at least three months ahead to make sure you get the best deals and find cheap tickets for any tour and activities on your to-do list.
To help you book hotels or other forms of accommodation, and transportation, visit websites such as "Booking", "Airbnb" or "Tourradar".
Packing List and Essentials
Depending on the time and season you are traveling in, Norway is a location where you may need anything from hiking shoes to camping gear and warm clothes. In the summer, you may want to go sightseeing by boat and take a swim in the ocean, where you will need swimsuits and even life jackets. On the other hand, winter can be very cold in the cities of Norway, especially in the north. The northern lights will have you staying up all night staring at the sky, which is why layering and thick boots are a must.
Packing in the summer:
Layers of clothing and t-shirts.
Rain boots and rain jackets.
Hiking pants.
Hiking boots/shoes and sportswear.
Sunglasses, sunscreen, and sunhats.
Reusable water bottles.
European adapters.
Power bank.
Packing in the winter:
Winter boots.
Anti-slip traction gear for shoes.
Woolen socks, underwear, and sweaters.
Winter jacket.
Hat, scarf, gloves.
Moisturizer and hand cream.
Snow pants.
Other necessities for nighttime (flashlight).
Fun Facts About Norway
Norway is a fascinating country, since their culture and daily routine change from the rest of the world. Although it is known that this country has a great way of living and its beauties are incomparable, there are many things that you probably do not know about Norway. If you want to test yourself on how much you did know, below you will find some interesting and fun facts about this Scandinavian country.
Here's some fun facts about Norway you should know:
You can notice Polar bears in the wilderness of Norway.
The sun does not set in summer.
It has 1100 fjords, #1 in the world.
It shares a border with Russia.
Norwegians read a lot of books.
Half of Sami's population lives in Norway.
The happiest country in the world.
The capital is where the Nobel Peace Prize is awarded.
Norway is home to the world's largest tunnel (24.5 km).
It has a village named Hell.