Uniting all of your elements and deciding to follow the road to the United States can be quite a fulfilling challenge. This article is all about rhythming valuable information on travel guidance in the United States. From the things you should see and do, typical costs, money-saving tips, accommodation, and whatnot—our United States travel guide covers everything and more. Visiting the United States will be a splendid experience and if you do it right, it will be memorable, stress-free, and fun! Keep reading to find out more.
Places to Visit in United States
New York City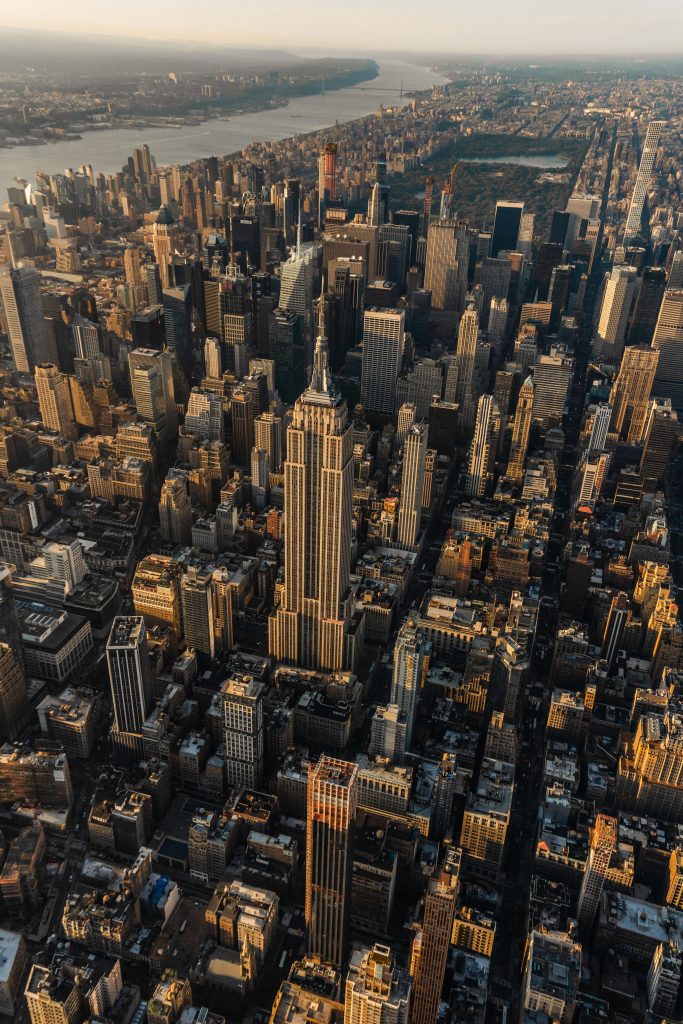 There isn't a single thing that you cannot do in this city, and Alicia Keys has already told us that. You can cross the Brooklyn Bridge, smell the fresh air of Central Park and surely take commemorative pictures in Times Square. Surely, there are many other possible things that one can see and do not only on NYC's island of Manhattan but also outside of it. Four other boroughs of New York City which are Brooklyn, Queens, the Bronx, and Staten Island have outstanding offerings to travelers of all around the world. Serving as the most multicultural center in the world, in NYC you can buy Broadway show tickets at the Broadway Theater and give your ears a good treat.
Washington, D.C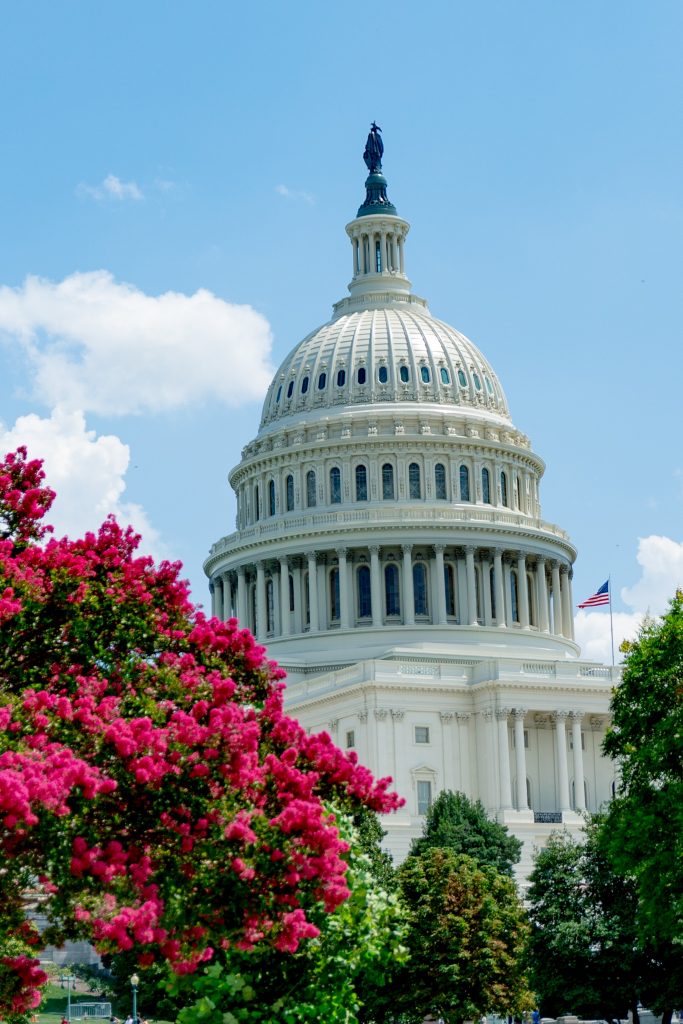 No one on earth has ever been to a foreign country and has not visited the capital of it. Likewise, Washington, District of Columbia is one of the top places to visit and an inevitable palace of the United States. Upon arriving at this destination, you will encounter the beautiful Potomac River which divides the states of Maryland and Virginia. There are many cultural hubs and governmental institutions that people can contemplate, get to enjoy, and simply taste their beauty. Starting from the triangle of Capitol, White House, and Supreme Court to archaeological museums, down to UNESCO sites.
San Francisco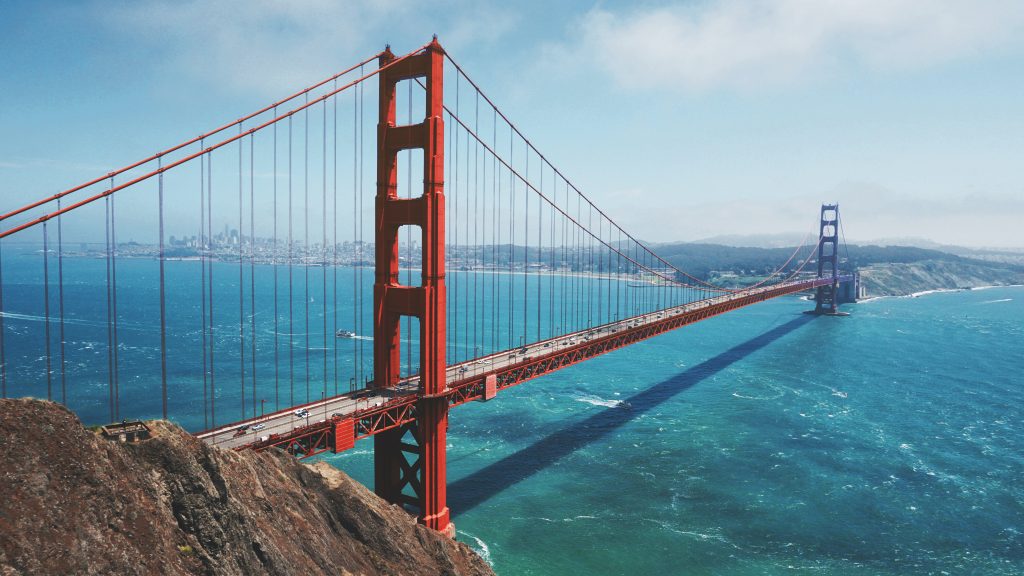 Dog people are really about to enjoy their traveling in San Francisco since there are more dogs than people in this city. The Golden Gate Bridge, Alcatraz Island, Golden Gate Park, and The Painted Ladies comprise some of the most preferred choices among tourists. Do not forget to include San Francisco Eats in your "To-do list" because you will get impressed by its richly tasteful cuisine. At Fisherman's Wharf, you will be fond of the seafood. The cable car system, a San Francisco landmark, is part of the San Francisco Municipal Railway's multimodal urban transportation network. There are tons of adventures that await you in this city.
Florida
The wonderful land and exotic atmosphere of Florida is always a go-to option and, frankly, its beaches are the most attractive destinations. During summer, when the sun is out and the day is long, tourists must get the tropical vibes of Destin, Sanibel Island, Naples, and Siesta Key beaches. Family vacations can pay off quite well because children surely will have the time of their lives in Walt Disney World, Universal Studios Orlando, as well as in LEGOLAND. People who are crazy about golf courses can find some of the best ones in Florida. As a matter of fact, there are more than one thousand public and private golf courses in the state of Florida.
Colorado
Coloradans have the most beautiful mountains in the US, not to leave aside the forests, high plains, rivers, and many other natural treasures. Rocky Mountain National Park, Vail Ski Resort, Mesa Verde National Park, Great Sand Dunes National Park and Preserve are always on the top list of tourist attractions. Being the birthplace of cheeseburgers, in Denver, you are about to taste the yummiest burgers in the world. Durango and the Silverton Narrow Gauge Railway functions as an outstanding historic road, the train moves across huge mountains, from Durango down to the old mining town of Silverton. The Quarry Visitors Center is another stop destination, from where you may visit the park's major feature, the Quarry Exhibit Hall, which is built above the Carnegie Dinosaur Quarry.
Popular Attractions and Landmarks
When visiting the US there are many attractive places you can choose to enjoy your holidays such as churches, museums, waterfalls, parks, squares, beaches etc. The Potter's House Church is highly recommended to make your vocation days even better. It has three campuses in Fort Worth, North Dallas, Los Angeles and Denver. McLean Bible Church with its location in Washington D.C., is another church you can stop at to enjoy some of your time, including some other famous churches such as Calvary Chapel, Cornerstone Church, and Woodlands Church.
If you are a person who enjoys art and history, museums of the US allow you to fully immerse yourself in their culture. Some of the top museums in the US are Smithsonian Institution, the Metropolitan Museum of Art, National Gallery of Art, The Getty, American Museum of Natural History etc. As for nature, you can always choose to visit some of the world's most marvelous waterfalls that are located in the US. Multnomah Falls, Havasu Falls, Niagara Falls, Yosemite Falls, Upper Falls of Yellowstone River and some of the top attractions that are highly recommended by lots of tourists for an enjoyable holiday.
Accommodation Options: Where to Stay?
When we look at the aspect of accommodation, there are many factors to consider. First of all, the cost of accommodation depends highly on which city you are staying in and how many other people are part of your trip. Additionally, the type of settlement you plan to spend the night, be it a hostel, hotel, or any other forms of lodgings.
The cost of staying in the United States is much higher than the average country. The thing is that the US has a range of lodging options and tourists are favored to pick whatever suits them, financially and locally. For a lone traveler, a hostel dorm bed is usually the most cost-effective option. Airbnbs are sometimes the most cost-effective alternative for couples or groups traveling together, especially if they want to remain in one location for an extended length of time. Dorm room prices can vary, but most often they range from $20 to $60 per night. Beware that the level of hygiene and safety is not that high. On the other hand, if you choose to stay in a hotel, the average price per night can range from $180 up to $250. The payment might change due to the location, the offered setting, and the number of people in a room.
Nature-driven people and those who are keen on spending their night outside can camp in many scenic places in the United States. A tent campground at a state park costs $20-$30 on average. There are abundant places that tourists can camp, for example, Acadia National Park – Maine, White Mountain National Forest – New Hampshire, Minnewaska State Park Reserve – New York, to mention a few. In addition, the fee might approach the mid-$30s during high seasons.
Typical Costs: How Much Does a Trip to United States Cost?
Well, it all depends on the number of people traveling to a specific state of the US and how many days one plans to spend there. Normally, New York tends to be much more expensive than other states. Overall, a one-week trip to the United States costs around $1,800 for a single person, whereas for a couple it might increase one-third of the price. When traveling as a family of three or four, the cost per person generally decreases since children's tickets are less expensive and hotel rooms may be shared. Traveling by plane usually costs around $700 or $1,000 per person in economy class.
If you want to spend as little money as possible on your vacation to the United States, September and January are the cheapest months to travel to the United States and stay in a hotel. The average family vacation trip for a week in the United States will range from $4,000 up to $7,600. On the other hand, those of the elite class who are interested in the cost of a luxury United States trip will surely have to spend all of their diamonds. The average expenses for a one-day trip as a luxury solo travel revolve around $100 to $190, mainly for eating and travelling in a US city. Lodging and flights will make the most of it, coming down to an average total of $11,000 for a week.
The average budget you need, depending on the category you fall into, includes:
| | | | |
| --- | --- | --- | --- |
| Time/Budget | Solo Budget | Couple Budget | Family Budget |
| One Night | US$ 190 to US$ 270 | US$ 540 to US$ 600 | US$ 1,200 to US$ 1,450 |
| One Week | US$ 1,800 | US$ 2,400 | US$ 4,000 to US$ 7,600 |
| One Month | US$ 6,600 | US$ 13,400 | US$ 25,600 |
Money-Saving Tips: Is It Possible to Make This a Budget-Friendly Trip?
Although a trip to the United States may be expensive, there is always something you can do to reduce your expenses. The key is to be smart about any of your financially-related decisions.
Here's what you can do to make your United States trip more affordable:
Book your Airplane Tickets in Advance
If you are sure about the time you aim to travel into a state and have arranged all of the other things that fall according to your plan, then do not sleep on the chance of getting a cheaper ticket by booking it as fast as possible. A lot of people have saved traveling money in this way, and later on have spent it for other things, such as buying souvenirs, joining in some extra activities or anything that best fits the budget. The ideal time to purchase foreign travel tickets is three to four months in advance, so do not skip on this deal.
Always Be Kinder Than Necessary
We all have heard this saying, and frankly, it has a lot of truth to it. It doesn't matter the setting in which you currently are or who you're confronting at the moment, tourists will always make the most of their traveling by kindly approaching people. Meeting your hosts and starting off a conversation in a positive tone will open many other doors, who knows, maybe you will need appliances, leave your stuff for some more time in their place, or simply travel advice.
Walk Around or Use Public Transport
One of the most important saving-money tips for travelers is to walk around the tourist destinations instead of renting a car. As a matter of fact, a human foot can trace every corner of a location that no other moving mechanism could. Walking everywhere in a new city is the best way to get to know it. It's a wonderful plus that you'll wind up saving a lot of money on cabs. Just think about it, renting a car comes with its own extra expenses, such as gas for example. Other extra expenses include parking tickets or the time you spend looking for a parking lot. Time is invaluable!
Get Health Insurance
Health insurance is crucial, especially when you're a tourist in a foreign country. While on vacation, your state of health must be the biggest concern and definitely you should protect it at all costs. Therefore, travel medical insurance is more than necessary. You never know when you'll get a flu, have an accident or simply be in need of a medical assistant. To avoid these unpleasant situations, any tourists should get health insurance. Besides, it will save you tons on medical bills.
How to Get Around?
Every traveler who is aware of the transportation modes in the US can easily find its niche and move around places quite smoothly. There are around ten varieties of public transportation in the United States!
Tourists are fond of the following five modes of public transport in the US:
Buses
Subways
Streetcars and trolleys
Cable cars
Light rail
Public transportation saves you tons of money and you can definitely use it for more beneficial experiences. However, if your pocket is full of money a private car will ease the process of traveling. Also, 1 liter of gasoline in the US will cost around $0.69.
The average cost of different types of public transport in the US is:
| | |
| --- | --- |
| Transportation | Average Cost |
| Single Ticket (Local Transport) | $2.20 |
| Monthly Pass | $65.00 |
| Taxi Start | $3.25 |
| Rent a Car / Per Day | $30 |
Bus
Traveling across the nation via bus – Greyhound – is arguably the cheapest and the most time-consuming option. From coast to coast, the distance varies between 2,500 and 3,000 miles depending on your starting and ending places. This type of trip will most likely take 3–4 days, depending on traffic, weather, and road conditions, and cost between $250 and 350, not including the cost of meals along the route.
Train
Deciding to travel by Amtrak rail is likely to be a little faster, a little more expensive, and a lot more pleasant. Routes and timetables, on the other hand, will be more constrained. If you book far in advance, you can travel cross-country for as cheap as $190. The United States has an outstanding train system for travelers, and while it is still a skeleton network by European standards, it will transport you to virtually all of the towns and places a visitor wishes to see in comfort and at reasonable costs.
Airplane
Flying will be the most expensive mode of public transportation, but it will provide the quickest journey time. A nonstop trip from Los Angeles to New York takes around 5–6 hours, without counting time zone changes. Although you can find relatively inexpensive flights, you should anticipate a one-way journey to cost at least $400 or higher. Some of the best US airlines from which a tourist may enjoy the trips include Delta Air Lines, Southwest Airlines, and United Airlines.
Car Rental
Renting a car and traveling at your own pace gotta be quite appealing but unavoidably expensive. If you're going to visit a number of US states then be sure to pick a safe and sound automobile. No matter how long one will stay in the US, renting a car for a long period of time will always be possible. Depending on the type of car you choose and the company from which you sign the contract, the price for renting a car can vary. However, the average price for renting a car per day revolves around $30–35.
When to Go?
The United States of America is a country where tourists can come and enjoy its natural beauty at any time of the year. However, there are some certain places that better be visited in a specific timeframe. For example, if you're willing to visit national parks then best believe the perfect time would be from April to July. In this season, when temperatures are around 27 degrees celsius, outdoor activities tend to be the most popular choices among tourists.
Traditionally, the best time to visit the US is in the two non-extreme seasons—in spring and autumn. And why is that? Well, during these two seasons in which most of the visitors explore places of the US, respectfully from March to May (in spring) and from September to October (in autumn), the temperatures are somehow more gentle and amusing in terms of getting around.
Summer is always a good time to feel sun-kissed, and get tanned, but it can be quite crowded and there is no chance of escaping it. In particular, people who enjoy festivals and want to experience the 4th of July should land in the US from July to August.
For people who are fond of cold temperatures and icy places then the best time to travel to the United States is from November to March. Boulder in Colorado, Savannah GA, Key West in Florida, Leavenworth in Washington, and Joshua Tree are some of the best places to visit during the winter months.
Famous United States Dishes: Foods to Try
People who are especially fond of food will surely spend every penny on food or simply decide to cook for themselves. Either of these two choices can be challenging since the food in the US is expensive, especially its groceries. However, there are a plethora of choices when it comes to food in the United States. As for eating outside, you must be sure that you have taken enough money since hotdogs, cheesecakes, baked pretzels in New York are irresistible.
Meal costs in the United States diverge, tourists can usually get by with $15–20 for lunch, usually at a fast-food restaurant. A meal at a reasonable restaurant or gastropub will cost somewhere $25–35 per person, and those who are apt to buy high-end foods or go to fancy restaurants should divide at least $50 per meal.
How to Stay Safe?
With all the inconveniences flowing around the United States, it can still be said that it is a safe country for tourists. In this regard, there are many things to be examined. The United States is a fabulous place with plenty of adventurous trips offered to people and with an average safety level. Therefore we have included some travel safety tips that everyone should know.
Here are a few safety tips for when you're traveling to the US:
Assure a copy of your identity document. Whatever it may be, driving license, personal ID, or passport. Be sure you have scanned all of them because you never know when an inconvenience will happen, perhaps you might forget them somewhere, they might fall unexpectedly, or you simply may lose them.
Get an overall view about your intended destination. Research as much as you can about the place you want to visit, what are the things you can expect from it, the nature of people in that place, read travel reviews and suggestions from people who have had experience in that place. Track the phone number of the local authority, police, and emergency services.
Keep an eye on your personal things. Taking into account that muggers feel more entitled to pick on lone travelers rather than a group of people, one should be more aware of taking care of their valuable possessions. If you know that the place you are about to see has some skilled pickpockets then you are more likely to avoid chances of getting robbed.
How to Book This Trip?
Finding a comfortable place to spend your trip is just as important as finding a reliable source for booking your trip. As a tourist, you will surely need to book a flight, hotel, or simply a tour, and to do that in the most reckless possible way you can rely on the following booking resources.
Booking.com. Being one of the world's leading digital travel companies, booking is quite a reliable source for lodging reservations and other travel products. This amazing travel marketplace has some magical facilities, is available in 43 languages, and offers a plethora of accommodation listings, including homes, apartments, and other unique places to stay.
Skyscanner. Serving as a travel search engine, Skyscanner explores the internet for as many airlines, hotels, and car rental offers as possible from across the world in order to give you all of your travel options and the lowest prices.
Momondo. A travel fare aggregation service, Momondo is a fantastic website where you can search for flights, hostels, auto rentals, and package vacations. It has a unique characteristic since it compares the prices and gives you a more advanced choice.
Expedia. An American online travel agency in which tourists can book airline tickets, hotel reservations, car rentals, cruise ships as well as other holiday packages.
Airbnb. Is the best connecting bridge between people who are looking for an apartment or place to stay for their vacation and those who assure those kinds of accommodation or in other words, homeowners.
Packing List and Essentials
We all need to mobilize ourselves upon starting a journey, don't we? The real question is what are those vital stuff that every traveler needs and how to wrap up all of the traveling necessities. No matter how long or short the trip will be, we all need to pack smart for a safe adventure. And of course, some fun stuff to kill the boredom when it occurs.
On all occasions tourists should pack the following items:
Clothes
Pants
T-shirts
Bathing Suits
Long-Sleeved T-shirts
Sneakers
Flip-flops
Socks
Towels
Hygiene Items
Toothbrush
Toothpaste
Dental Floss
Shampoo
Conditioner
Deodorant
Body Lotion or Soaps
Other Essentials:
Books
Crosswords
Board Games
Card Games
Fun Facts About United States
If you want to take your happiness to another level during your stay in the US you can always find interesting places to visit and learn fun facts about them. For instance, there are 43 giant presidential heads in Houston, Texas, where you can experience a visual representation of how an American President used to look like. In the US you can also find a Wigwam hotel to stay in, a very interesting place to explore. Moreover, you can shop somewhere exciting such as inside a dinosaur tummy, an interesting choice for many people of different ages where you get to experience a nostalgic throwback from prehistoric times.